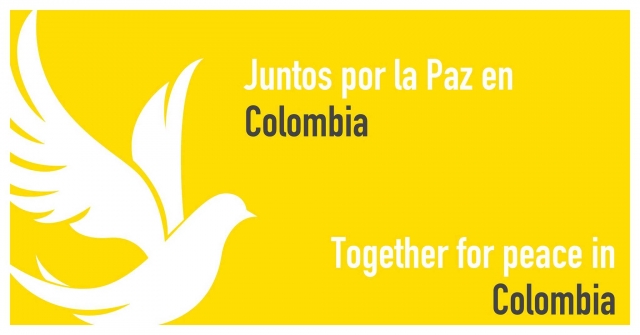 Two years have passed since FARC and the Colombian government signed a peace agreement. It has been a rocky start to the implementation, with old and new armed groups filling the power vacuums and taking over illegal economies in the countryside. The political, economic and social tensions that drove the conflict are still at play, but the Colombian people's interest and mobilization for peace and politics have increased dramatically, leading to an unprecedented two-round presidential election this summer. Social leaders are increasingly threatened and killed, and the ELN-negotiations are on thin ice. It is time to take the temperature of the Colombian peace process.
The organizations part of Colombiaforum are pleased to invite you to the fifth conference "Together for Peace in Colombia (Sammen for fred i Colombia)". The aim of the conference is to provide analyses and perspectives on the current situation of the peace process and to engage the Norwegian civil society in further contributions to peacebuilding from the grassroots.
Key speakers from Colombia and Norway will open and lead discussions on central topics such as human rights and political participation, and land, territory, environment and development models.
Final program will be available soon.
Bienvenidos!